Drainage Dallas
Drainage 101
Standing water left in your lawn after a rainfall can cause several issues including dying grass,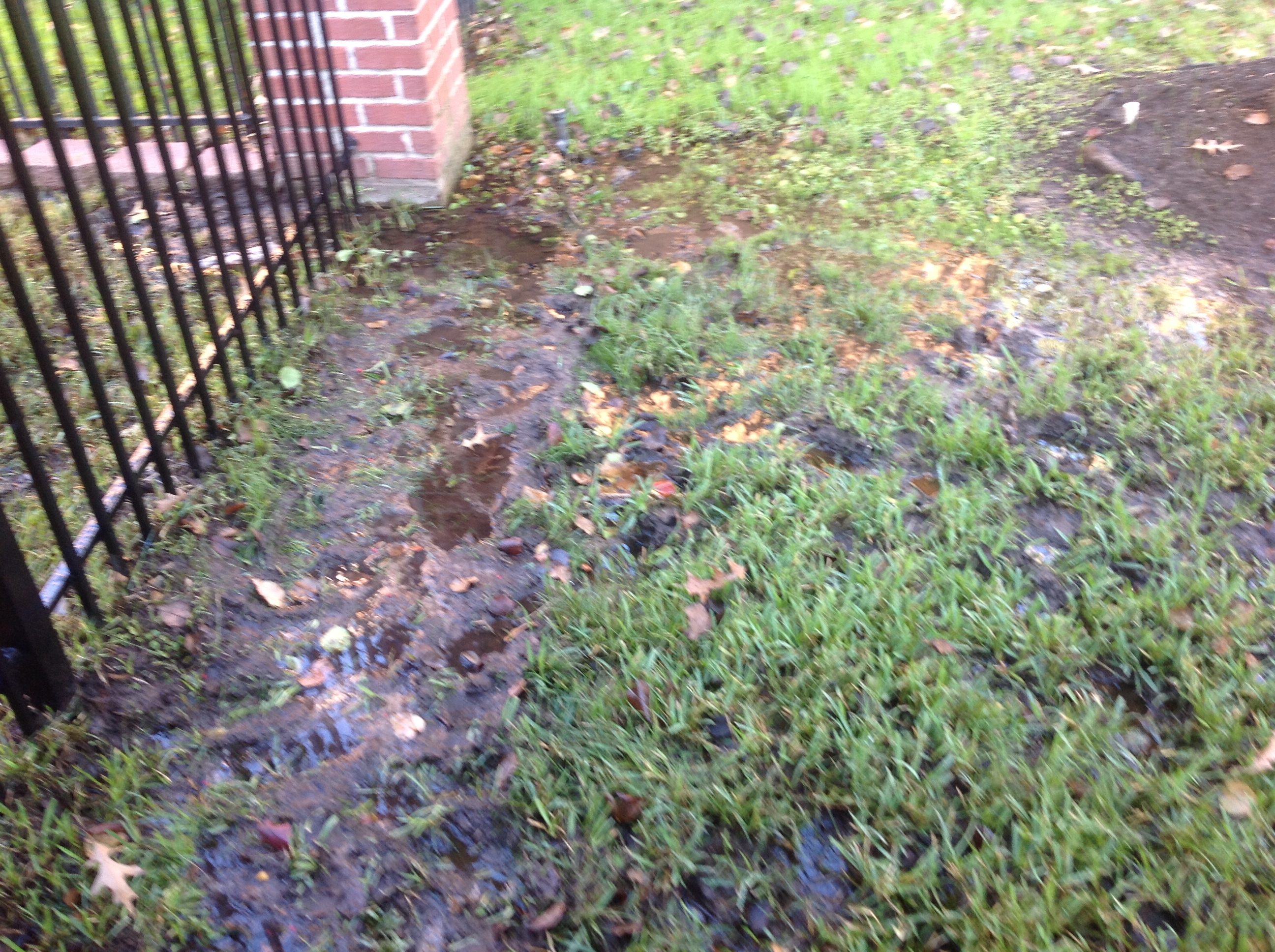 muddy soil, wilting shrubs, over watered plants, foundation problems. It can also create a breeding ground for mosquitoes. And a terrible mud hole for your pets to get dirty in and want to track mud in the house. If left untreated, drainage problems can destroy the health and beauty of your lawn and your landscaping. Dallas Drainage solves drainage problems for commercial and residential clients in Dallas Fort Worth Metroplex area.
Before we can effectively solve any drainage problem, you must first determine the source of the problem. (Where is the problem coming from)? There are many possible solutions for drainage problems. If the problem is inadequate grading then you must find a way to redirect the drainage to a lower part of your yard. Our drainage professionals are experts in installing French Drains, dry river beds, pumps and catch basins. We will determine the most effective and most economical solution and then fix the problem.
Sometimes the solution for a drainage problem may be simple and inexpensive. Some are handled as easily as tweaking your landscape design. Our company handles a full range of drainage problems from simple residential water problems to big commercial water problems.
Overwatering lawn never lets
low spot dry out.

Drainage problems


Minimal damage to your lawn.
Drainage Dallas services clients in the following areas: Addison, Allen, Anna, Blue Ridge, Bonham, Carrollton, Celina, Coppell, Corinth, Dallas, Denison, Duncanville, Fairview, Farmers Branch, Farmersville, Forney, Frisco, Garland, Grand Prairie, Highland Park, Highland Village, Lewisville, Little Elm, Lucas, McKinney, Melissa, Mesquite, Murphy, Plano, Princeton, Prosper, Richardson, Rockwall, Rowlett, Sachse, Sherman, The Colony, Trenton, University Park, Van Analstyne, Wylie